The Once and Future King
by T.H. White is basically what our modern times think of as the story of King Arthur. This is actually a collection of 5 books (The Sword in the Stone, The Witch in the Woods, The Ill-Made Knight, The Candle in the Wind, and The Book of Merlyn) that chronicle Arthur's life and adventures. The books cover his early years as "Wart", his arrogant twenties, the quest of his knights for the holy grail, Lancelot and Guinevere's affair, and Mordrid's betrayal.
Personally I have an interesting feeling about this book. I love the beginning and the ending, but pretty much wished I could just get over the middle, lol. I absolutely loved anything that had Merlyn in it. I particularly love the ending, how Merlyn brings all the things Arthur has learned together to tell about his plan for him. I love how sarcastic Merlyn is (I grew up loving the Disney version of The Sword in the Stone and this is clearly where that story came from). Having never been a big fan of the holy grail quest, I didn't care for that section at all, and the affair of Lancelot and Guinevere just felt a big draggy. Overall I enjoyed the book, but that's entirely due to the beginning and the end.
I give this book 4 out of 5 stars
.
Norse Mythology
by Neil Gaiman is exactly what you'd think from the title - a collection of Norse myths told in Gaiman's typical style. Gaiman loved mythology as a kid, and has involved a lot of mythological aspects in his modern writings, so he wrote down the myths that he knew in this short collection. I love that each myth has a slight spin, but the preface of the book encourages the reader to continue the oral tradition of these stories by putting your own spin on them as well. This was a fun little escape that gave a general overview of basic Norse myths.
I give this book 4 out of 5 stars
.
Fight Club
by Chuck Palahnuik feels a bit like it should go without saying at this point, lol. I'm a bit late at finally reading the book, having watched the movie when it was new long ago. An unhappy insomniac guy who goes to disease support groups for socialization meets a rough and tumble guy named Tyler who changes his life. He and Tyler begin Fight Club, where random men meet just to fight each other as a release from the lack of control in their daily lives. The club becomes bigger than the main character intends, eventually turning into a nation wide terrorist group. When he tries to stop the inevitable from happening, he discovers something that gives this story its famous twist. This is a very interesting look at mental health, cults, and anarchy (to say the least). I can't believe i made such a short blurb about this book, but it's definitely worth a read if you haven't been exposed to it yet.
I give this book 4 out of 5 stars
.
The Complete Tales
by Beatrix Potter is a collection of classic children's tales with beautiful illustrations. I've had these stories read to me many times in my childhood, but I just felt like reading them again myself. This book has almost the entire collection of stories (only a few are missing), and it was nice to read about the familiar characters again. Sometimes we just need a little nostalgia, you know?
I give this book 4 out of 5 stars
.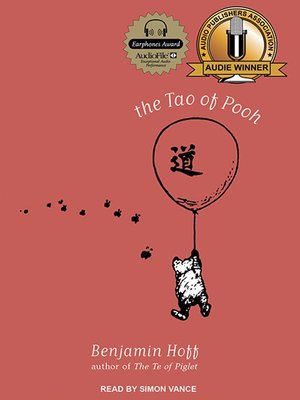 The Tao of Pooh
by Benjamin Hoff is probably the cutest explanation of a religious philosophy you could imagine. This book uses the familiar characters of Winnie the Pooh to explain the ins and outs of Taoism. Pooh turns out to be a great Taoist, and many references are made to specific stories in the classic books as well as to ancient stories of the Tao. Who knew that things like Cottleston Pie and The Stone Cutter would actually correlate? I very much enjoyed reading this, and it is a great introduction to the idea of Taoism.
I give this book 4 out of 5 stars
.