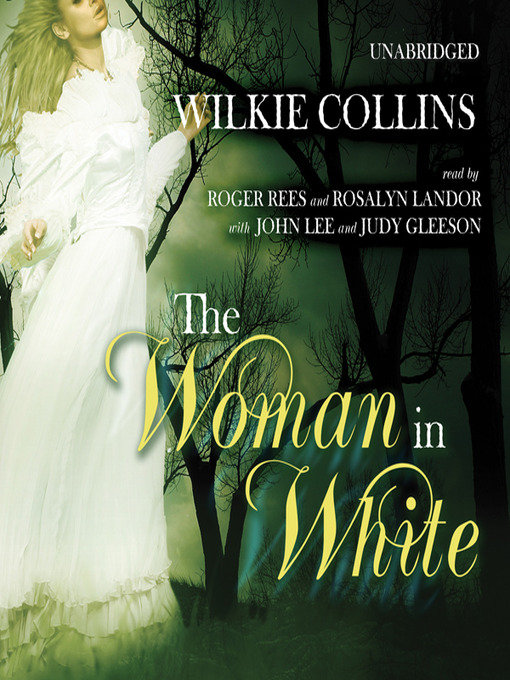 This is yet another book that frequently shows up on lists of books to read in your lifetime. When reading Nora Ephron's book, she specifically mentions this book as one that really defined a period of her life in her memory, so I figured it was worth giving it a try myself.
The Woman in White
is a fairly complicated mystery novel, beginning when Walter Hartright runs into a mysterious woman wearing all white late at night on a road outside London. She asks him if he knows any men with a Baronet's seat, and she seems very distressed. She won't give him any particulars about herself except that she spent some time in Cumberland and is trying to find the road to London. He tells her which way to go, then overhears a man searching for the woman shortly after saying that she has escaped from his asylum. Walter goes on to his new job as a drawing teacher to two half sisters in Cumberland, Marian Halcombe and Laura Fairlie. Walter becomes good friends with Marian and falls in love with Laura while he is there, to which Marian has a big objection - Laura is already engaged to Sir Percival Glyde. Walter is encouraged to go away to save Laura from too much heartbreak, and he goes on an expedition to South America. In the meantime, Laura marries Sir. Percival in spite of some serious reservations about his character. Laura is given an anonymous letter warning her that he is hiding something, which makes her worry but she is committed to the marriage her dead father arranged for her. Sir Percival quickly shows his true colors after their marriage - he is dangerously in debt and constantly forcing Laura to sign over her money to him, and he is never kind to her. Things quickly snowball for all the characters involved, and the story takes a very unexpected turn.
I don't want to give away any of the big plot points since this is supposed to be a mystery. Suffice ti to say that there is a very unexpected plot twist. If you like harlequin mysteries, you will love this book. As a teenager I was obsessed with Victoria Holt books, and this really took me back. The book is clean, but engaging, and even though it was longer I never once lost interest. The book certainly grabbed me, and kept me wanting to know what really happened, which is a good quality in my opinion.
I give this book 4 out of 5 stars
.